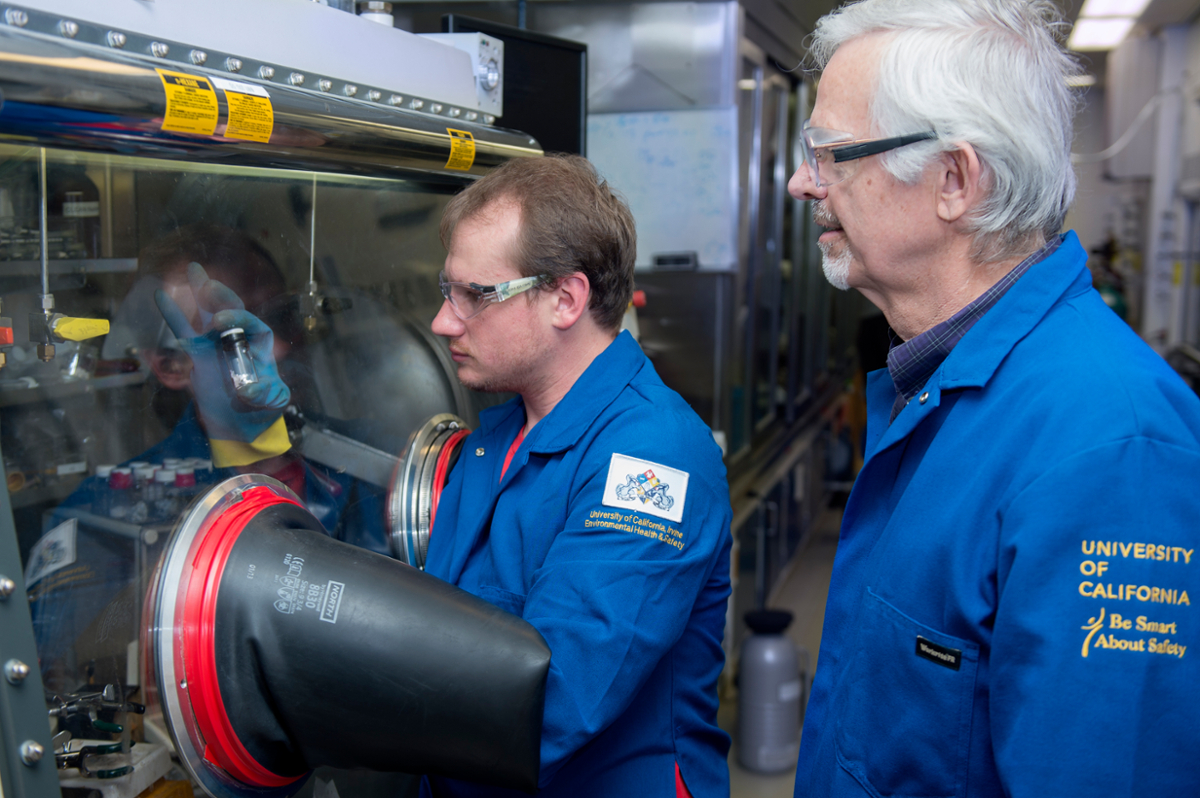 The Laboratory Safety Committee (LSC) is charged with continuously improving and fostering the lab safety culture at UCI. The LSC evaluates the current state of campus laboratory safety programs including campus policies and procedures for the safe acquisition, storage, use, and disposal of hazardous materials. The LSC will assess and improve the following program areas of the Laboratory Safety Program:
Communications with the Research Community;
Training Programs and Resources;
Laboratory Hazard Assessments;
Develop, recommend, update and maintain policies applicable to the health and safety of laboratory workers;
Laboratory design;
Incident review and lessons learned;
Special Program Areas (e.g., high hazard operational areas, visitor/volunteers, reproductive health, third party use of campus facilities).
In addition to providing oversight and guidance, the LSC has the authority to recommend to the Executive Vice Chancellor and Provost to modify, suspend, revoke and terminate any laboratory activities that are deemed to pose an unacceptable risk to life or health.
UCI Safety Committees
Chemistry Safety Committee
Contact: Greg Weiss
Professor, Chemistry
Drone Safety Committee
Environmental Health and Safety
Contact: Jennie Wung
Assistant Director Safety Services, Environmental Health and Safety
Facilities Management Safety Committee
Contact: Eric Allton
Safety Specialist/ Interim School Coordinator, Environmental Health and Safety
Hospitality and Dining Services
Contact: Kelly Kuhnart
Food Service Director, UCI Dining Services
Institutional Biosafety Committee (IBC)
Contact: Francesco Tombola
Associate Professor and Department Vice Chair, SOM - Physiology & Biophysics
Laboratory Safety Committee
Contact: Pramod Khargonekar
Vice Chancellor for Research, Office of Research
Mary Lou D. Ortiz
CFO and Vice Chancellor, Office of the CFO & Vice Chancellor, DFA
Machine Shop Safety Committee
Contact: Blaise Bautsch
Occupational Safety & Health Manager, Environmental Health and Safety
Risk Intelligence Committee
Contact: Tawny Lu
Director of Compliance, Division of Equal Opportunity and Compliance
Chris Richmond
Risk Manager, DFA Support Services, Risk Services
School of the Arts Safety Committee
Contact: Jeff Stube
Facilities Manager, Arts-Dean's Office
Blaise Bautsch
Occupational Safety & Health Manager, Environmental Health and Safety
Student Housing
Contact: Bryan McCormick
Associate Director of Graduate and Family Housing Operations, Housing
Transportation and Distribution Services
Contact: Juliana Bayley
Assistant Director, Transportation & Distribution Services
University Lab Animal Research (ULAR) Safety Committee
Contact: Jeff Chau
Assistant Director, Operations
---
Contacts