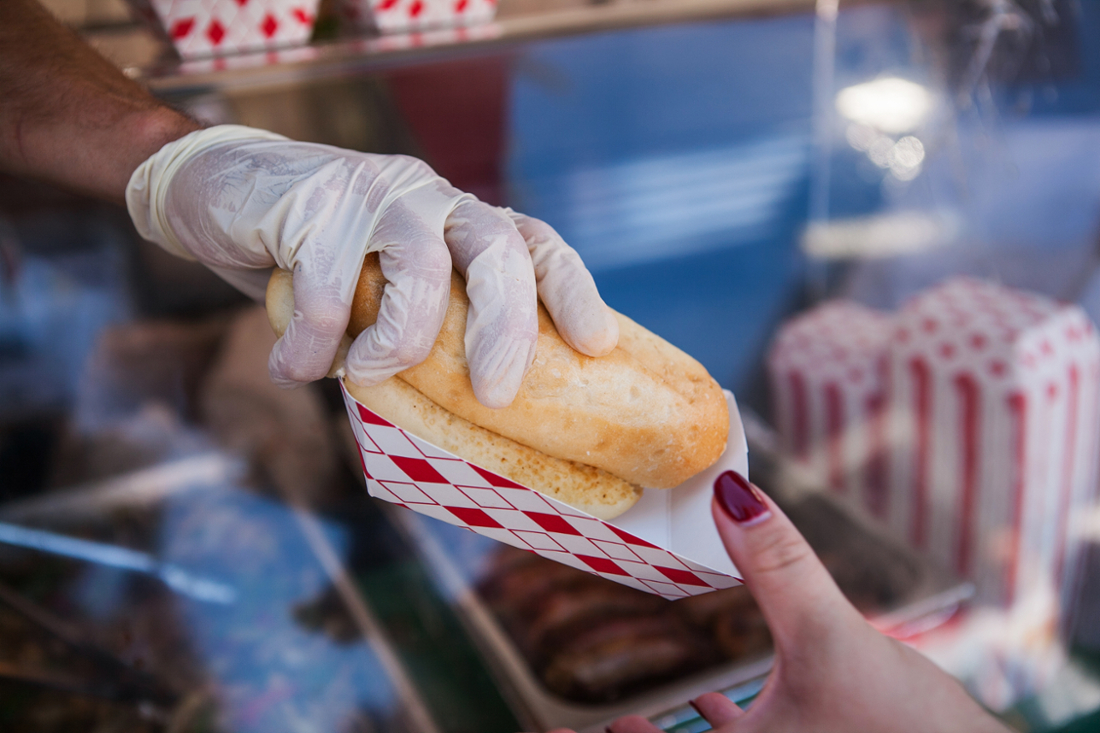 Temporary Food Permit Application Process
A Temporary Food Permit is required for public events on UCI property where food is sold or given away. UCI requires permits to ensure the safety of our campus community and to track food that was cooked or served in the event of reported foodborne illness. The California Retail Food Code (CalCode) dictates the requirements for the operation of a temporary food facility.
Applicants must complete the Food Safety training and apply for a temporary food permit at least 7 business days prior to the event. Please note, no food preparation or cooking is allowed in a private residence.
A Temporary Food Permit is required if the event meets at least one of the following conditions:
Events sponsored by UCI departments and groups, including Registered Campus Organizations (RCO), that are open to the public or campus community
Events advertised publicly or
Events sponsored by non-UCI groups that are open to the public or campus community
A Temporary Food Permit is NOT required when:
The food served is limited to nonperishable, commercially prepackaged snack food, individually commercially packaged, such as:

Potato chips
Bottled beverages
Candy
Energy bars

Events where only group members are in attendance.
Private events. Events that are limited to members of a group, department, organization, club, and invited guests. An event that is not advertised through media channels (for example internet, newspaper, fliers, radio, television) and does not have open public access. These might include private potluck style gatherings, banquets, meetings, and department-sponsored lectures, panels, presentations, or receptions with refreshments for attendees.
A private event that is staffed by a UCI approved professional caterer.
Important: If after reviewing this information an applicant is uncertain as to whether a temporary food permit is needed, please contact EHS during business hours.
How to apply for a Temporary Food Permit?
All events must adhere to the applicable rules and regulations of the California Retail Food Code. For more information about food handling requirements, please review the Temporary Food Safety Reference Guide before applying.
Ensure a space reservation has been made with Student Center & Events Services or another campus scheduling office or venue and review the Temporary Food Safety Reference Guide prior to submitting a temporary food permit.
Events handling food are required to have properly trained food handlers onsite at all times. A member of the organization applying for a food permit who will be handling food (preparation, cooking, and/or serving) is required to take the UCLC Food Safety training class prior to submitting a permit request application.
We recommend that you have more than one person trained from your group. A trained individual must be present during the entire time that food or beverages are prepared, served, and/or sold. The Food Safety training shall be completed each academic year and prior to the first event at which food is served. The training is valid for the academic year (July 1 - June 30).
Please see the instructions below on how to access the Food Safety training:
The Food Safety training is found on the UC Learning Center To find the training use the key search word: Food Safety.
Select "Food Safety" and complete the training.
If a supervisor name is requested please type "Ana Clayton"
To take the training on the UC Learning Center website, you will need to request access. Choose "Student and Affiliate Access Request", which is on the upper right. It will take 72 hours to process your request.
After completing the Food Safety training, a person who will be directly in charge of the event and who has knowledge of the event logistics may apply for a Temporary Food Permit. A permit request needs to be submitted 7 or more business days before the event and is valid for a specific date at a site-specific location. EHS will review the application and notify you if the permit is approved or denied.
Note: Events, for example cultural fairs and night markets, are capped at 25 food permits per event (or as approved by EHS). For events requiring 5 or more food permits, the event organizer is responsible for providing a food facility list, site plan, and onsite organizer contact information 2 weeks prior to the event. The site plan shall show the locations of the food facilities.
Please note: Permits may be DENIED if the event/menu information is incomplete, the food establishment is not in compliance with CalCode,or if the application date is less than 7 business days from the event start date. Temporary food facilities are subject to inspection by EHS. Events failing to meet requirements are in violation of CalCode and are subject to closure and/or disciplinary action.