Environmental Health & Safety will continue to monitor the air quality on campus and send additional information as situations change.
For more information on the Air Quality Index (AQI) and current fire information, please visit the links below:
The AQI provides the public information about local air quality, who may be affected, and steps to reduce exposure when pollutant levels are unhealthy. The AQI is divided into six categories that correspond to different levels of health concerns.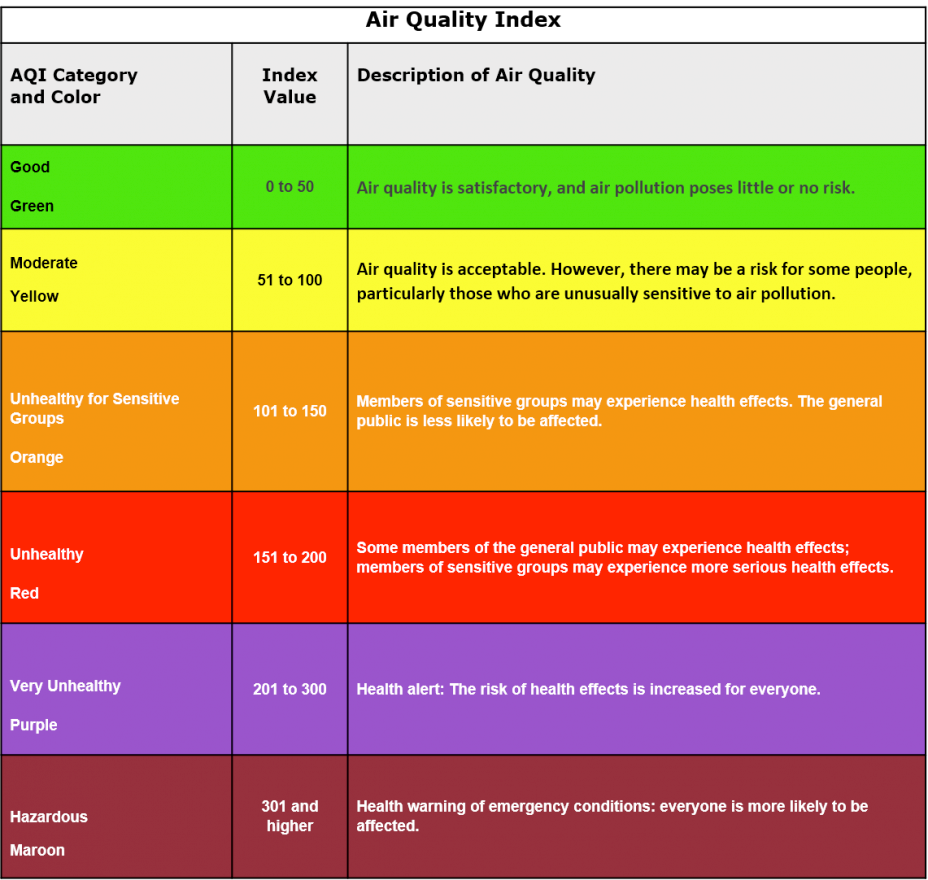 The Environmental Protection Agency (EPA), state agencies, and local partners developed the AirNow website to provide the public with easy access to national air quality information.
The California Department of Forestry and Fire Protection (CALFIRE) responds to all types of emergencies. When CALFIRE responds to a major incident, the Department will post incident details to the website. Major incidents include large wildfires (10 acres or more), floods, earthquakes, hazardous material spills, etc.
Clarity Node is an air quality monitoring instrument designed to provide near real-time air quality data. For more information, please visit www.clarity.io.
Purple Air is public air monitoring network composed of many sensors that are installed, controlled, and maintained by members of the community. UCI installed and maintains three Purple Air sensors on campus. For more information, please visit the Purple Air FAQs.